Yamaha MOXF8 Keyboard+HD Headphones+Padded Bench+Keyboard Stand+Dual Microphones
The MOXF8: Fortified with a Decade of MOTIF Innovation
The Yamaha MOXF8 is better than ever! Yamaha fortified their popular MOX workstation with more great sounds and effects and even added a Flash board option slot. You get a massive arsenal of instrument voices including pianos, EPs, strings, winds, orchestral textures, guitars, basses, and drums, as well as a bevy of vintage and modern synth sounds. MOXF8 gives you Yamaha's expressive 88-key Graded Hammer Action keyboard, a potent MIDI controller with extensive DAW and VST control, a multichannel USB audio interface, robust sequencing, a plethora of arpeggiators, and a muscular software bundle. Trust MO electronics — you'll find the Yamaha MOXF8 downright inspirational.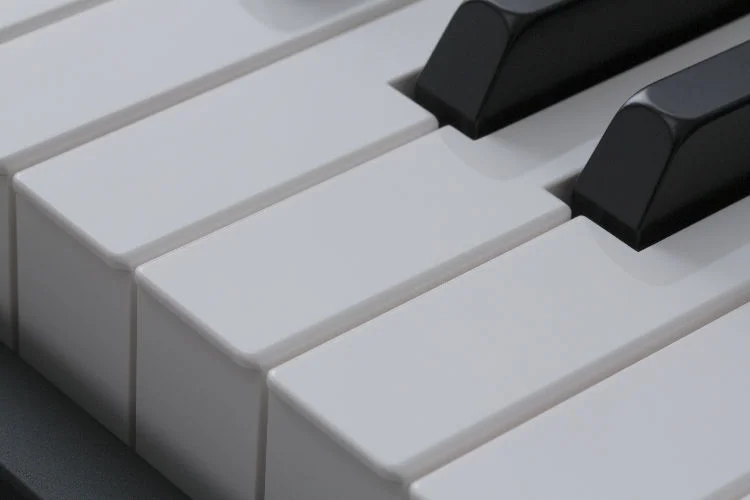 Never run out of sounds again
Building on the impressive power and playability of the original MOX Series, Yamaha's MOXF Series keyboard workstations offer you an unbelievable palette of production-quality sounds. MOXF8 packs a soundset from the MOTIF XF, a whopping 741MB of waveforms. There are 136 new voices including the superb S6 grand piano, keyboard sounds such as clavinets and organs, and a range of new sounds from genres as diverse as orchestral and hip-hop. Create vintage analog and modern digital synth sounds using MOXF8's 8-element Voices, 18 filter types, and exhaustive effects section. MOXF8 gives you access to all the sounds you need for live performance and music production in a dizzying array of styles. Factor in its Flash board expansion option and the fact that it's compatible with both MOTIF XF and MOX data, and the MOXF8 puts a huge collection of sounds, sample libraries, and optional software at your fingertips.
Yamaha-quality sounds you won't have to tweak
You simply have to respect the wonderful collection of sounds Yamaha packed into the MOXF Series. As you can expect from Yamaha, each of the sounds were expertly crafted down to the finest detail, so you can call up any preset you like and never have to worry about tweaking your tone. Add to that a full complement of VCM-based effects and processors, and you'll never run out of creative possibilities. And if you need more sounds, you can always pick up an aftermarket Flash Board expansion, such as Inspiration In A Flash or the CP1 piano, for up to 1GB of additional wave ROM.

Tight software integration
Fusing Yamaha's MOTIF technology with USB computer integration, MOXF8 brings world-class MOTIF music production to a new generation of artists. A single USB cable lets you fully integrate both audio and MIDI with your Mac or PC. With MOXF8, you'll find new creative uses for your favorite music software. MOXF8 ships with a music production software bundle that makes it easy to integrate with your computer setup. This includes Yamaha's MOXF Editor for detailed voice and mixing parameter editing, the MOXF Remote Editor, a handy tool for editing and creating control templates for your favorite VST instruments, and Remote Tools, which makes integration with Cubase DAW software a breeze.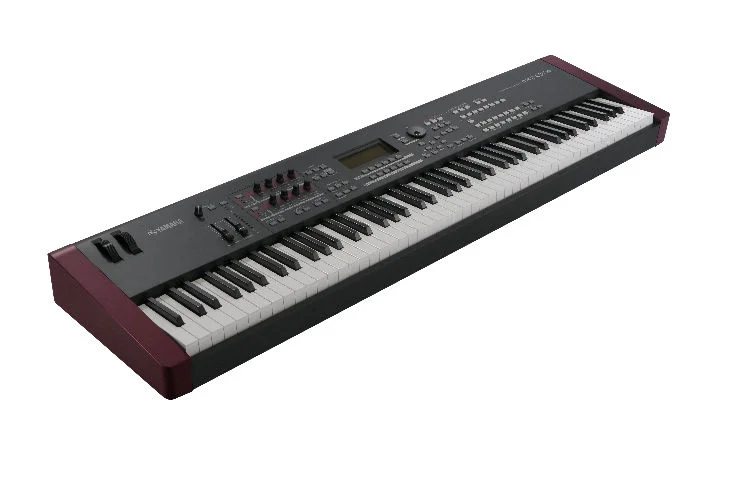 Awesome effects to spice up your music
MOXF8 boasts a broad selection of effects for both internal sounds and for use with the A/D inputs, giving you access to the same effects found in Yamaha's professional digital recording consoles. The MOXF8 also includes the award-winning REV-X reverb, so you can polish your vocals and instruments with tasty ambience.
Yamaha MOXF8 88-key Synth Workstation Features:
An amazing workstation with a massive soundset and computer connectivity
More than 256 Performances to spark your musical inspiration
Expressive 88-key Graded Hammer Action keyboard
Virtual Circuitry Modeling (VCM) effects
7,981 arpeggiator patterns and 4-part interactive arpeggio engine
Comprehensive sequencer (including step recording)
Built-in 4-in/2-out USB Audio/MIDI interface
Bundled with YC-3B Organ Emulator soft synth, Prologue analog synth, and Cubase AI7
Advanced Integration with Mac/PC
Yamaha MOXF8 88 Key Synthesizer Workstation Keyboard
Brands Yamaha
Product Code: Yamaha MOXF8
Availability: In Stock